PPAI
Expo 2018: Fixer Upper: How To Rehab Your Business To Be Profitable And Resilient
Recorded On: 01/18/2018
Register

PPAI Associate - $15
PPAI Member - Free!
Do you know what it takes to build a healthy distributorship? Do you struggle with the operational necessities of running a strong company? Join Jamie Watson, MAS and Jeffry Meyer, MAS for this seminar and they will address the many challenges owners face when running a distributorship and how to implement the right strategies to make a growing distributorship successful.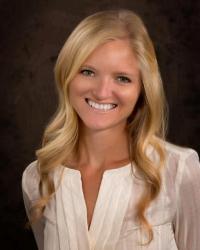 Jamie Watson, MAS, CPA
Senior Financial Analyst for Certified Marketing Consultants, LLC
Jamie Watson has been involved in various aspects of Finance and Accounting for over 20 years. She qualified as a CPA in the state of Indiana in 2001 where she started her career in public accounting. She shifted to mergers and acquisitions when she came to work at Certified Marketing Consultants. Jamie has been involved in the consulting of both supplier and distributor companies in the Promotional Products Industry for 14 years. Her passion is helping her clients meet or exceed their financial goals.
$i++ ?>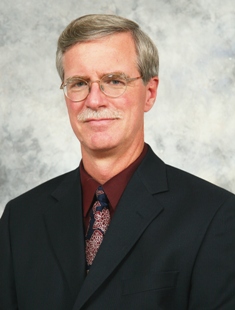 Jeffry C. Meyer, MAS
CEO, CPA, CFO
Jeffry C. Meyer has been involved in various aspects of finance for more than 36 years. He earned his bachelor's degree in accounting and finance from Manchester College. He qualified as a CPA in the state of Indiana where he worked for the international accounting firm of Ernst & Young (formerly Ernst & Ernst). He has been active in the promotional products industry for 32 years in various CFO and CEO capacities, during which time he consolidated the largest group of companies in the industry. During his career he has evaluated, negotiated and consummated many acquisitions in the promotional products industry and performed valuations on many more. He joined Certified Marketing Consultants, Ltd. in 1998, where as CEO and partner he and his two partners only serve companies in the promotional products industry. Services include mergers and acquisitions, business valuations, strategic planning, business plans, marketing plans and general consulting. The team also teaches various industry education seminars.
$i++ ?>

1 Point
Key:

Complete

Next

Failed

Available

Locked
Recorded 01/18/2018
Please note it will open in a new window. Please do not close the session launch page. Please make sure your pop-up blocker is turned off in order to access the session once you select it. Once you have completed the session, please close the event recording or webinar window and proceed to the session launch page for the Online Education Survey to receive credit. Please note, it will not be on your event recording or webinar window.
Online Education Survey For Credit
5 Questions
5 Questions
INSTRUCTIONS: Please answer the following questions that best matches your response.
1.00 MAS credit | No certificate available
1.00 MAS credit | No certificate available