PPAI
How The Section 301 Tariffs Are Affecting The Promotional Products Industry
Recorded On: 12/04/2018
Register

Non-members - Free!
PPAI Member - Free!
PPAI has enlisted the help of an experienced trade counsel to translate the Section 301 tariff list into a plain language guide about the items that are on the list. The third group of products that were named in the Section 301 investigation listed several items that are prevalent in the promotional products industry, specifically. This session will offer an in-depth look at the products listed and offer best practices for managing the effect of the tariffs. This session will qualify as an elective for the Product Safety Awareness initiative.

Josh Teitelbaum
Counsel, Public Law & Policy
Joshua Teitelbaum serves as counsel in the public law and policy practice and advises clients across diverse industries on issues related to trade and health policy, among others.
Practice & Background
Prior to joining Akin Gump Strauss Hauer & Feld LLP, Teitelbaum served as Deputy Assistant Secretary of Commerce for Textiles, Consumer Goods and Materials with the International Trade Administration in the U.S. Department of Commerce (DOC). While serving in this role, Teitelbaum was a policymaker for and public advocate of the Obama administration's highest international trade priorities. His work included substantial contributions to the development of the Trans-Pacific Partnership (TPP) agreement, the Trans-Atlantic Trade and Investment Partnership (TTIP) and the DOC's implementation of the conflict minerals provisions of the Dodd-Frank Wall Street Reform and Consumer Protection Act, among other multilateral, regional and bilateral trade initiatives. His work spanned a broad cross section of U.S. industries, including textiles, apparel, home furnishings, processed foods, distilled spirits, recreational transportation, cosmetics, chemicals and building materials. Teitelbaum also served as the chairman of the Committee for the Implementation of Textile Agreements, which supervises the negotiation and implementation of textile and apparel contracts.
Prior to his role at the DOC, Teitelbaum served as staff director for the U.S. Senate Health, Education, Labor and Pensions (HELP) Subcommittee on Children & Families; as legislative assistant to Sen. Kay Hagan (D-NC); and as legislative counsel to Rep. Steve Israel (D-NY), where he advised on a range of issues, including health care, education and financial services. Teitelbaum's experience with health care policy, in support of members of both the House and Senate, includes navigating the passage and subsequent implementation of the Affordable Care Act, as well as the FDA Safety and Innovation Act of 2012 to reauthorize and modify the review processes for drugs, devices and biologics. He worked closely with constituent health care providers, including nursing and physician practices, hospital systems and patient advocates.
Teitelbaum received his law degree. from The George Washington University Law School in 2008 and his bachelor's degree from Cornell University in 2005.
$i++ ?>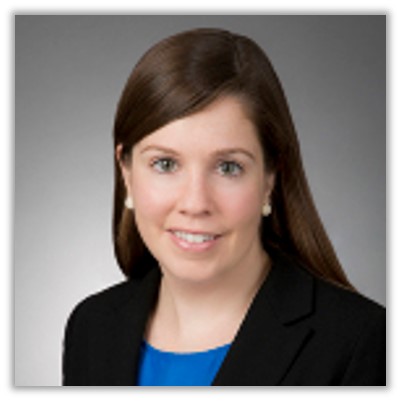 Suzanne Kane
Counsel, International Trade
Suzanne E. Kane is a member of the international trade practice.
Practice & Background
Suzanne Kane counsels clients on U.S. laws and policies affecting international trade and business, including customs and import control laws.
Prior to joining Akin Gump, Kane served for over six years as a Senior Attorney Advisor at the Office of International Trade, Regulations and Rulings of U.S. Customs and Border Protection (CBP). In that capacity, she served in the Penalties, Trade and Commercial Regulations; Intellectual Property Rights (IPR) & Restricted Merchandise; and Valuation & Special Programs branches. She issued binding rulings, advisory opinions, internal advice and other agency decisions to various importers and other businesses regarding penalty determinations; the eligibility for NAFTA and other duty preference programs; the proper methods of customs valuation (covering transfer pricing and additions to, or deductions from, transaction value); and country of origin marking and other origin determinations, among other issues.
Kane played a key role in the administration of CBP's enforcement of IPR at U.S. borders; for example, she drafted and issued agency decisions regarding seizures of merchandise-infringing trademarks and copyrights and International Trade Commission patent exclusions orders. Kane also conducted IPR enforcement training for CBP officers at various U.S. ports of entry.
Kane also has experience in CBP's enforcement of consumer product safety laws. In 2008, the Commissioner of CBP awarded her the Commissioner's Award for her role in drafting the Importer Self-Assessment Product Safety Pilot Program, which is a trade partnership program jointly administered by CBP and the Consumer Product Safety Commission (CPSC).
Kane received her law degree from American University Washington College of Law in 2007, where she was a senior staff member of the Administrative Law Review.
$i++ ?>


1 Point
1. Register and watch the session. Please note it will open in a new window. Please do not close the session launch page.
2. Please make sure your pop-up blocker is turned off in order to access the session once you select it.
3. Once you have completed the session, please close the event recording or webinar window and proceed to the session launch page for the Online Education Survey to receive credit. Please note, it will not be on your event recording or webinar window.
Key:

Complete

Next

Failed

Available

Locked
Open to view video.
Please make sure you have a strong WiFi signal and you can utilize any browser on your mobile device.
Online Education Survey For Credit
5 Questions
5 Questions
INSTRUCTIONS: Please answer the following questions that best matches your response.
1.00 CAS credit | No certificate available
1.00 CAS credit | No certificate available