PPAI
Coronavirus Response And Relief Act-What Does It Mean For the Promotional Products Industry?
Register

PPAI Associate - Free!
PPAI Member - Free!
Congress has passed a large coronavirus relief measure which had been under negotiation for several months. The new legislative package includes direct assistance for individuals, families, and companies, and tax benefits for companies affected by the ongoing economic impacts of the Coronavirus pandemic. Join this session as Cory Halliburton, Cliff Andrews, Anne Stone and Maurice Norris discuss the new law and how it impacts the promotional products industry.

Cory Halliburton
Attorney At Law
Cory Halliburton is an attorney with the law firm of Weycer, Kaplan, Pulaski & Zuber. He has served as General Counsel for PPAI since May 2014 and since that time he has participated in just about every PPAI Board meeting and strategic planning session and has reviewed hundreds of contracts for PPAI. He also supports in-house counsel of publicly traded companies and executives in the tax-exempt organizations space in their drafting and negotiation of substantial vendor agreements.
Cory Halliburton graduated Magna Cum Laude from Texas Tech UniversitySchool of Law in 2003 and, among other accolades, was the recipient of the 2013Outstanding Young Lawyer Award from the Fort Worth-Tarrant County Young LawyersAssociation.
$i++ ?>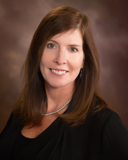 Anne Stone, CAE, MAS
Director of Advocacy and Member Engagement
PPAI
Anne Stone, CAE is the director of advocacy and member engagement at PPAI, responsible for guiding PPAI's legislative and government relations efforts, which includes taking a contingent of PPAI members to Washington, D.C., to advocate directly to U.S. lawmakers on issues important to the promotional products industry. Stone also oversees the Association's product responsibility programs, including the development of industry best practices and the PPAI Product Safety Summit, a two-day education event focused specifically on product responsibility issues. She currently serves as staff liaison to both the Government Relations Advisory Council and the Product Responsibility Advisory Group.
$i++ ?>
Cliff Andrews
Lobbyist
An accomplished executive leader, Cliff Andrews has 19 years of experience serving as a chief advocate and advisor to association clients on public policy, public relations, and mission-focused association management in an ever-changing political and economic landscape. He possesses a proven track record of helping non-profit associations protect their members by leading transformational change, establishing meaningful strategic alliances, and exercising sound judgment in making difficult policy decisions. Cliff combines his ability to inspire teamwork with an inherent leadership strength that gets things done despite tight timelines and challenging environments.
Cliff currently is the Principal of CapCity Advocates, LLC, a federal government relations firm that he opened in 2004. In this role, he partners with associations to deliver a wide range of policy issues management, coalition management, and association advisement services. Previously, Cliff served as the Director of Government Relations for Butera & Andrews, a law firm in Washington, D.C. He was also a congressional staffer and spent time in the financial services sector for AXA Advisors and New York Life, where he secured investments and insurance for small businesses and families.
Cliff works in a bipartisan manner before Congress, regulators, and private sector stakeholder groups on a variety of pertinent policy issues including, but not limited to: privacy, data security, BSA/AML regulation, mortgage lending standards, annuity regulation and taxation, financial professional standards of care, small-dollar lending regulation, retirement savings tax policy, independent contractor tax policy, and tariffs. In addition, he enhances the value proposition for associations by developing industry partner strategic relationships; engaging in membership development, vendor relations and conference planning; facilitating webinars; speaking at conferences; and serving on committees.
Highly regarded as a strong voice and trusted board advisor, Cliff possesses a unique ability to maximize limited resources through focused plans and core strategic alliances to consistently generate positive results for those he serves.
He has successfully represented the National Association for Fixed Annuities, the National Pawnbrokers Association, the Promotional Products Association International, the Coalition for Fair and Affordable Lending, FM Watch, and Surgical Development Partners among others.
Cliff holds a Master of Arts degree in Political Management from George Washington University, a Bachelor of Science degree from James Madison University, and a Certified Association Executive credential from the American Society of Association Executives. He is a true "Washingtonian," born and raised in the nation's capital. Cliff lives in Northern Virginia with his wife, daughter, son, and Alaskan Malamute.
$i++ ?>
Maurice Norris (Moderator)
Manager, Public Affairs
Maurice Norris is the public affairs manager for Promotional Products Association International (PPAI). Currently, Maurice manages the government relations and product responsibility programs at PPAI. In these roles, he monitors legislative and regulatory developments affecting the promotional products industry. Maurice also assists members with compliance challenges facing their businesses and helps them advocate for their companies with various aspects and levels of government. Maurice also serves on the board of the Graphic Communications Workforce Coalition.
$i++ ?>

1 Point
1. Register and watch the session. Please note it will open in a new window. Please do not close the session launch page.
2. Please make sure your pop-up blocker is turned off in order to access the session once you select it.
3. Once you have completed the session, please close the event recording or webinar window and proceed to the session launch page for the Online Education Survey to receive credit. Please note, it will not be on your event recording or webinar window.
Key:

Complete

Next

Failed

Available

Locked
Online Education Survey For Credit
5 Questions
5 Questions
INSTRUCTIONS: Please answer the following questions that best matches your response.
1.00 MAS credit | No certificate available
1.00 MAS credit | No certificate available