PPAI
PPB Presents: We've Sold PPE. What's Next?
Recorded On: 11/03/2020
Register

Non-members - Free!
PPAI Member - Free!
In this week's episode of the PPAI PromoTalks podcast, "PPB Presents: "We've Sold PPE. What's Next?" listeners will hear three distributor owners discuss how they were able to rethink what their customers need and find new avenues for sales. Director of publications and editor at PPAI, Tina Berres Filipski, moderates this conversation with guests Janie Gaunce, president and CEO at Grapevine Designs; Michael Emoff, chief vision officer at Shumsky, and Hillary Feder, MAS, founder of Hillary's LLC.
In this reflective 50-minute conversation, distributors discuss how their businesses have evolved in this new environment, the biggest challenges they've faced and the strategies they've implemented to keep sales moving. They also share the new business opportunities they see for 2021 and beyond as well as how they've worked with clients to restart their businesses.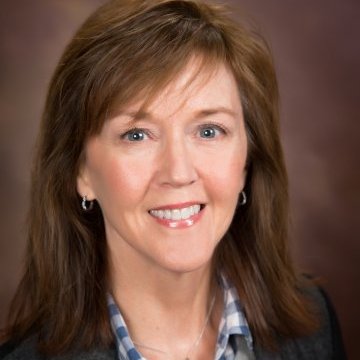 Janie Gaunce
President
Janie Gaunce is president and CEO of Grapevine Designs, LLC in Lenexa, Kansas. She has served as a PPAI Board member, is active in PPAMidwest and is a co-founder of "100 Jobs for 100 Moms." She is also a member of the University of Kansas Hospital Advancement Board and serves on the board for Amethyst Place.
$i++ ?>
Michael Emoff
Chairman and Owner
Michael is a third-generation co-owner of Shumsky, founded in 1953. Michael developed the concept for boost engagement in 2005, utilizing web technology to deliver effective employee recognition programs. He has been recognized as a global expert in the field of recognition and reward programs, holds over 25 patents for products used in the recognition and promotional industry. He has also been an integral part of developing and managing Shumsky Therapeutic Pillows and Outta the Box Dispensers.
$i++ ?>
Hillary Feder, MAS
Founder, Hillary's LLC
Hillary Feder, MAS, president and founder, Hillary's LLC. Feder is a leader in strategic plan design, program planning, and branded product design to support enterprise engagement (employee, client, vendor, board, etc) initiatives. Her innovative, analytical, and practical approach shapes company cultures that demonstrate recognition and appreciation in meaningful, relevant ways and that align with a company's values, brand, and business objectives.
Hillary is also deeply committed to supporting the community with her leadership. She serves on numerous boards with a deep commitment to each organization's work. Outside of work, you can find her baking, playing with her grandchildren, speed walking, and re‐energizing at the lake.
$i++ ?>

.5 Point

1. Register, download and listen the session. Please note it will open in a new window. Please do not close the session launch page.
2. Please make sure your pop-up blocker is turned off in order to access the session once you select it.
3. Once you have completed the session, please close the audio recording and proceed to the session launch page for the Online Education Survey to receive credit. Please note, it will not be on your event recording or webinar window.
Key:

Complete

Next

Failed

Available

Locked
Mobile or Desktop Podcast
Open to listen to or download MP3 audio.
Open to listen to or download MP3 audio.
Online Education Survey For Credit
5 Questions
5 Questions
INSTRUCTIONS: Please answer the following questions that best matches your response.
1.00 MAS credit | No certificate available
1.00 MAS credit | No certificate available