PPAI
Virtual Product Responsibility Summit 2020: Corporate Social Responsibility
Recorded On: 09/18/2020
Register

PPAI Associate - $70
PPAI Member - $50
This session will address corporate social responsibility with Emily Gigot and Denise Taschereau will explain what it means to your business and your clients. Increasing, there is an expectation from brands that you have addressed CSR within your company, your community and your supply chain. This session will address the different categories of CSR and identity steps you can begin to implement now. This session will qualify as an elective for the Product Safety Awareness initiative and is as an elective for the Product Safety Awareness initiative.

Denise Taschereau
CEO
Denise is chief executive officer and co-founder of Fairware. Denise got the idea to launch Fairware when she noticed how difficult it was to source promotional merchandise that reflected the social and environmental priorities of many of the brands and organizations she admired. Prior to starting Fairware, Denise spent seven years as the director of sustainability and community for Mountain Equipment Co-op, Canada's largest outdoor retailer. Fairware is a member of Reciprocity Road, a buying group of nine leading distributors with $200+ million in projected gross revenue and a shared commitment to community impact. She is currently a board member of Promo Cares and 3 Point Housing Society, a Vancouver based social housing agency.
$i++ ?>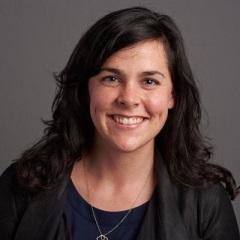 Emily Gigot
Social Responsibility Specialist
As a Social Responsibility Specialist, Emily works to ensure that all SanMar products are produced in compliance with the highest social and environmental standards. She believes that business done well has the power to do good, and joined SanMar in 2016 to see that vision through. Her mission is to improve worker well-being and minimize environmental impacts in the apparel supply chain. With diverse experience spanning apparel, international community development and sustainability, she's a Pacific Northwesterner who's as at home in the rain as she is in the streets of Bangkok. She holds an MBA in Sustainable Business from Pinchot and a BA in Diplomacy and World Affairs from Occidental College.
$i++ ?>

1 Point

1. Register and watch the session. Please note it will open in a new window. Please do not close the session launch page.
2. Please make sure your pop-up blocker is turned off in order to access the session once you select it.
3. Once you have completed the session, please close the event recording or webinar window and proceed to the session launch page for the Online Education Survey to receive credit. Please note, it will not be on your event recording or webinar window.
Key:

Complete

Next

Failed

Available

Locked